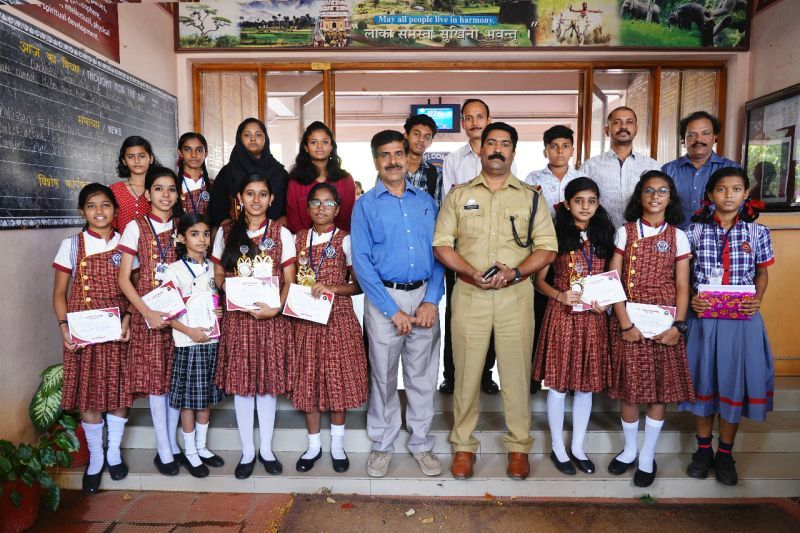 Prize Winners with Chief Guest and Organisers
Mr. T N Unnikrishnan, SHO Kasaba Police Station Pudussery gave away the prizes and certificates to the winners of the Inter-school Poster Design/Painting Competition on 29.02.2020 in the school library at 10:30 am.
The competition was organised by the Library and Nakshatra Balajana Sakhyam in connection with Safer Internet Day 2020. Mr. K Viswanathan, Principal I/c. KV Kanjikode welcomed the gathering. Mr. Mujib Rahiman, Librarian gave a brief overview of the competition and the project Cyber Smart.
195 students from 15 schools had participated in the competition. Best three entries in two categories i.e Junior and Senior, were given trophies and certificates, 5 consolation prizes in each category were also given. The prizes for the competition was sponsored by M/s. Ayyappa Travels, Palakkad.
In his address, the Chief Guest stressed the importance of equipping the students on cyber security and internet safety. A computer expert himself, Sh. Unnikrishnan talked about the dangers of cyber world and the increasing cyber crimes in the country. He urged the students to learn the necessary skills to use information technology for the benefit of the society and to become good human beings.
Mr. Abdul Shumz, TGT SOST and Sahakari Nakshatra Balajana Sakhyam proposed vote of thanks.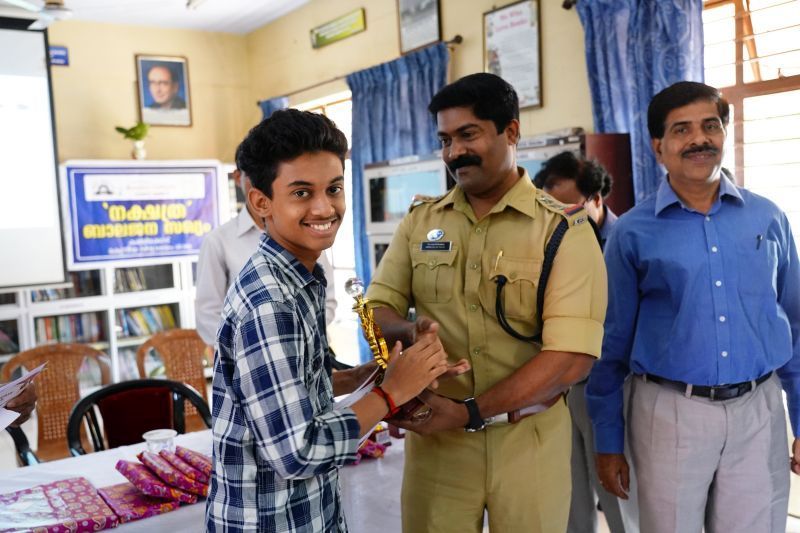 First Prize Seniors - Niju Raj R, Class 12 B E M HSS., PALAKKAD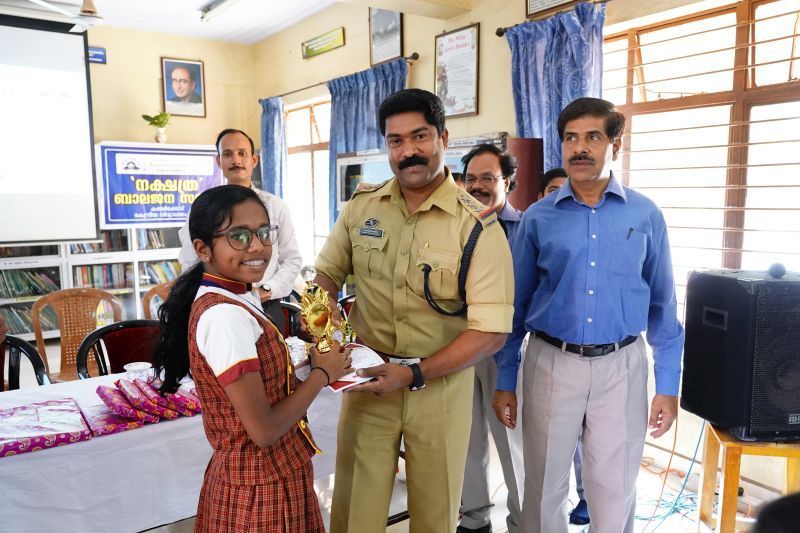 Second Prize Seniors - Anjanalakshmi. A. S, Class 9 Kanikkamatha Convent E. M. G. H. S. S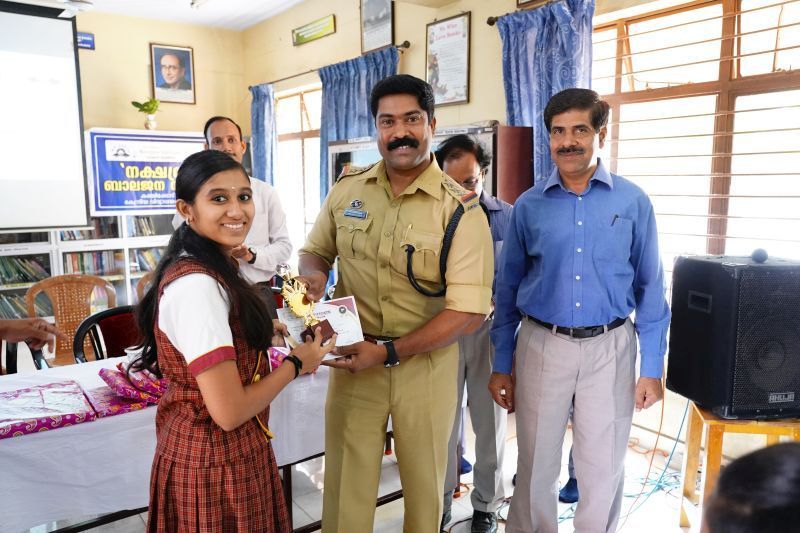 Third Prize Seniors - Aarya Kannan, Class 9 Kanikkamatha Convent E. M. G. H. S. S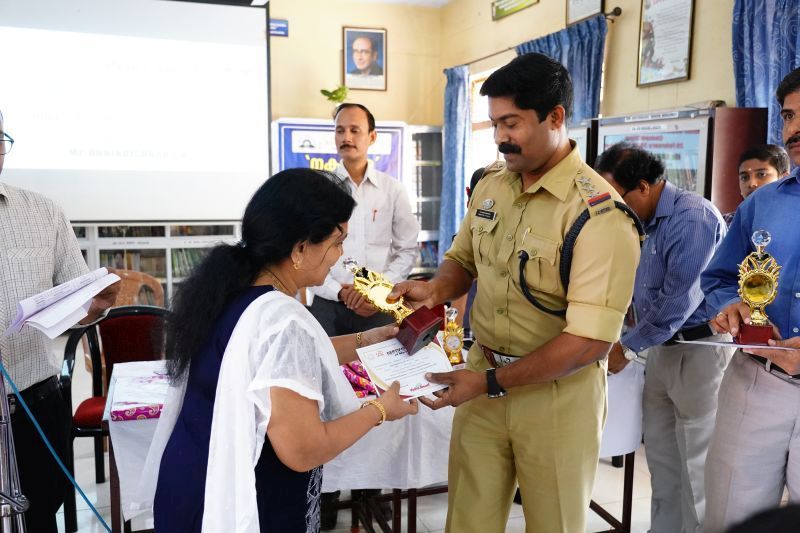 First Prize Juniors - Gouri Viji, Class 7 Kanikkamatha Convent E. M. G. H. S. S (Teacher Receiving Prize)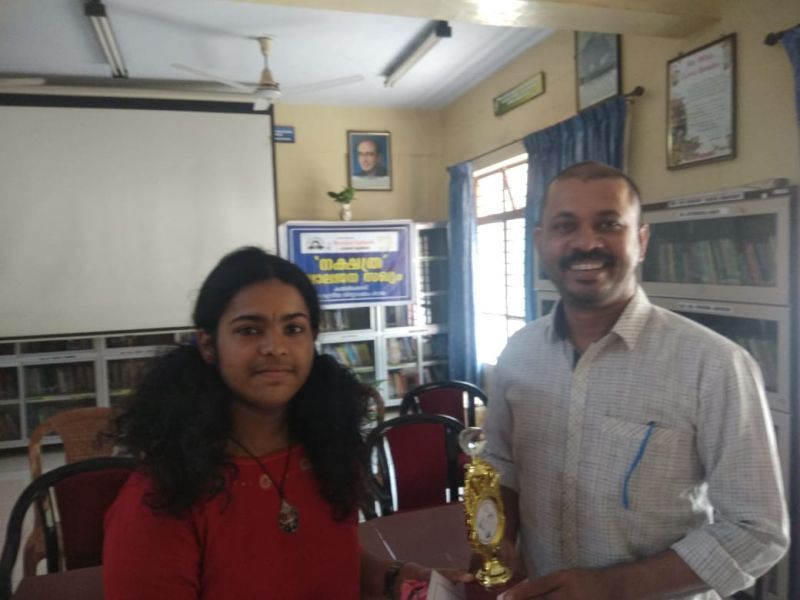 Second Prize Juniors - S. Padma Sree, Class 7 GMMGHSS, Palakkad - 678001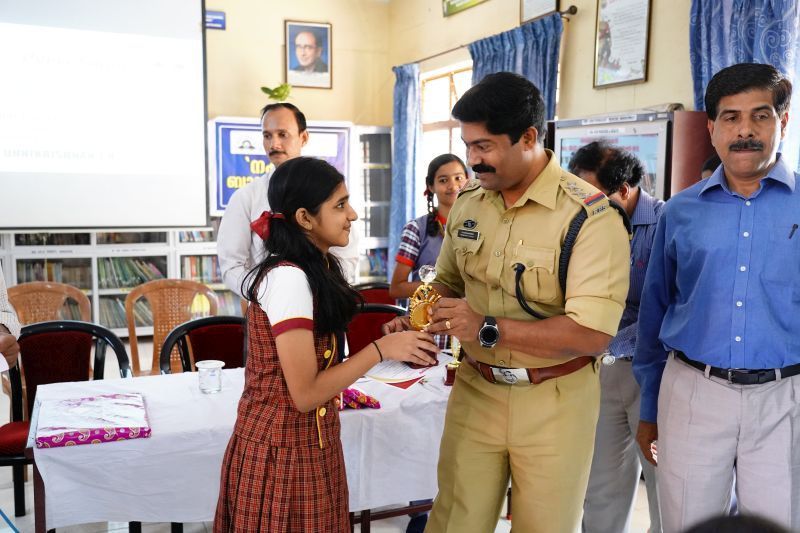 Third Prize Juniors - Revathi. G. R, Class 8 Kanikkamatha Convent E. M. G. H. S. S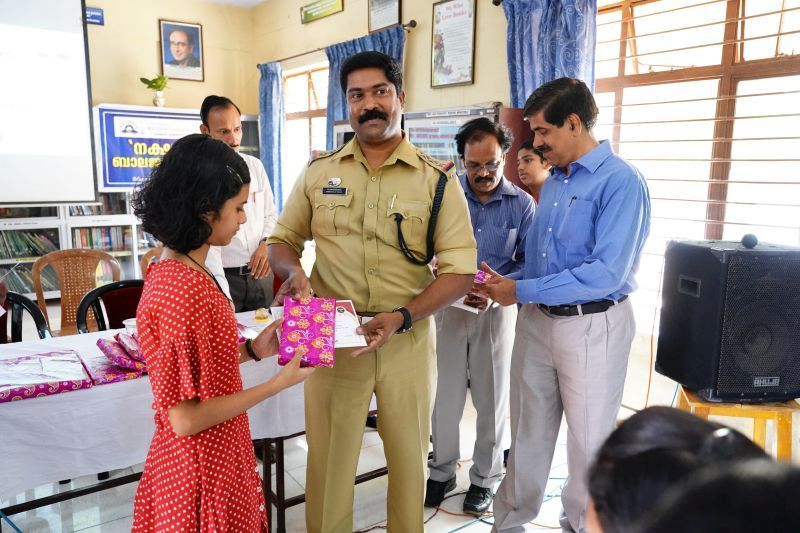 CONSOLATION Prize Seniors - SRUTHI KRISHNA, Class 9 LIONS SCHOOL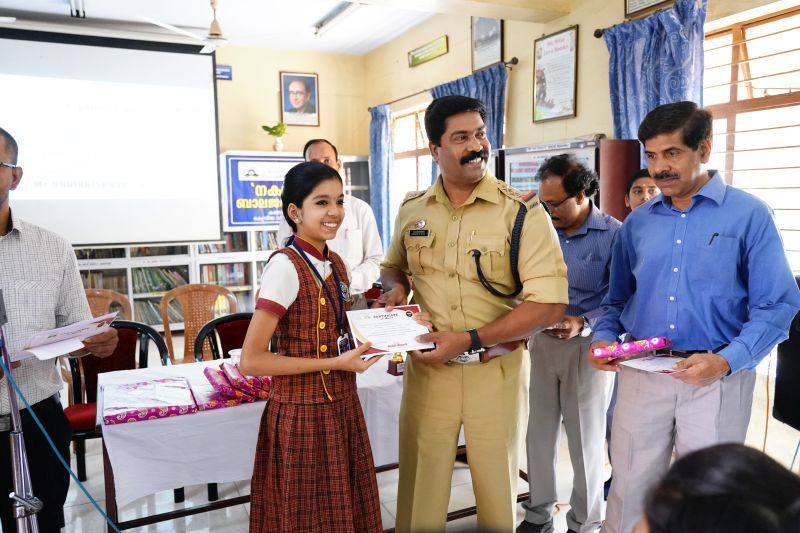 CONSOLATION Prize Seniors - Hridhya Krishna. P. U, Class 9 Kanikkamatha Convent E. M. G. H. S. S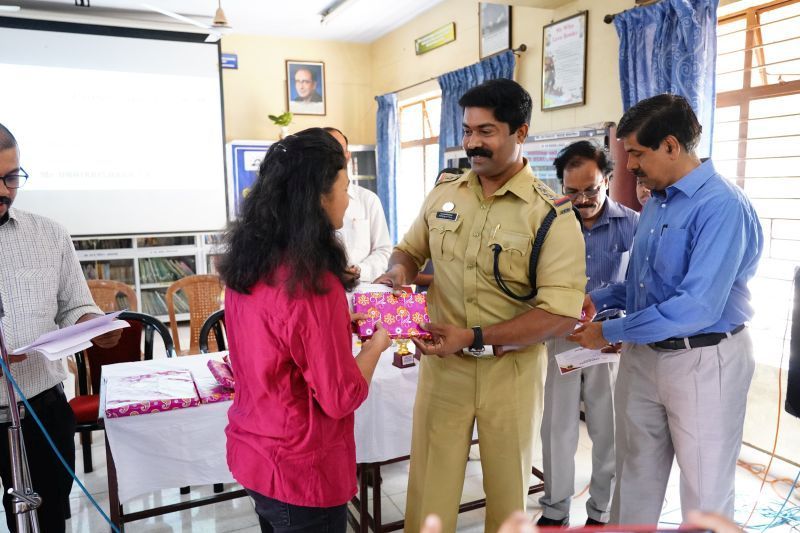 CONSOLATION Prize Seniors - Anjana. R, Class 9 Kanikkamatha Convent E. M. G. H. S. S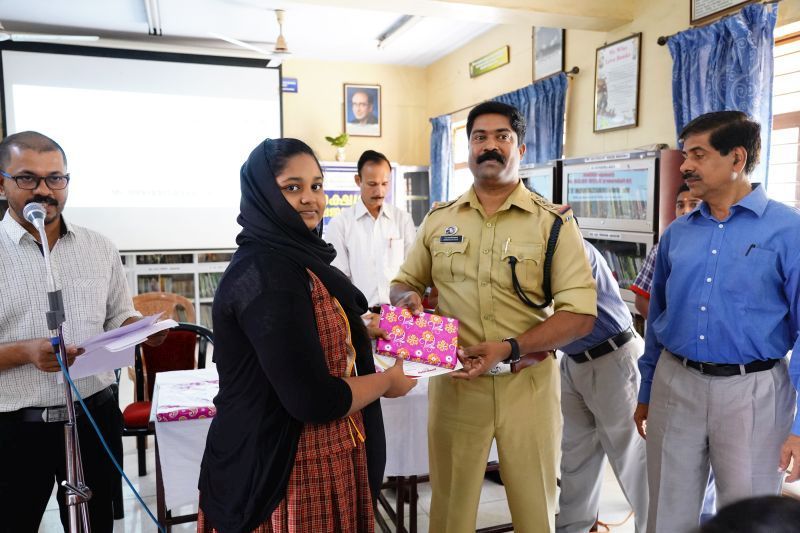 CONSOLATION Prize Seniors - Hana. A, Class 9 Kanikkamatha Convent E. M. G. H. S. S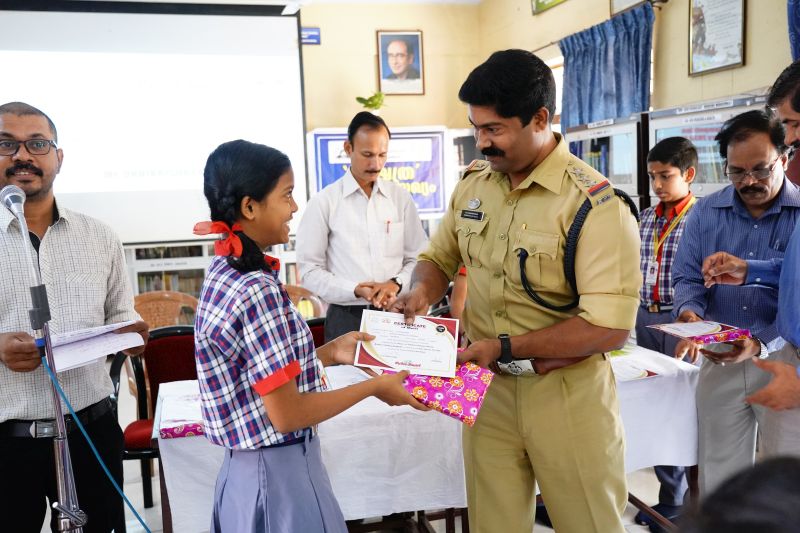 CONSOLATION Prize Juniors - Tanvi kumari, Class 7 K V 1,palakkad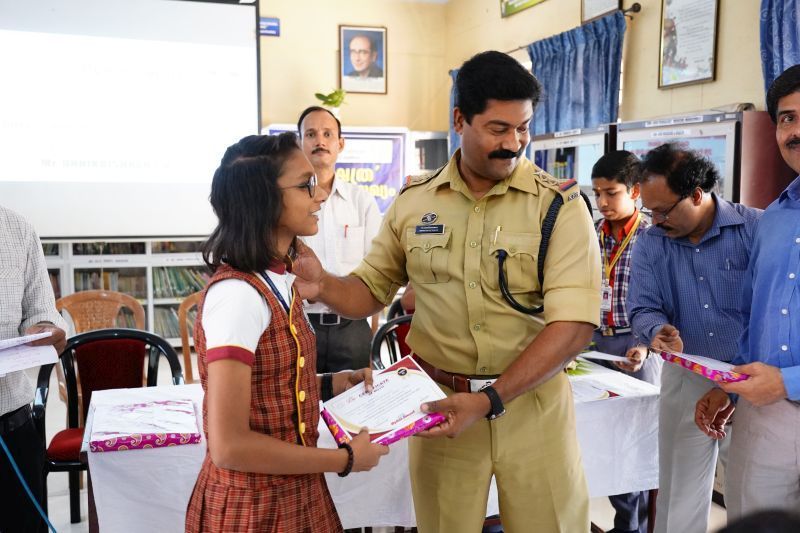 CONSOLATION Prize Juniors - Ridhya. T. S, Class 8 Kanikkamatha Convent E. M. G. H. S. S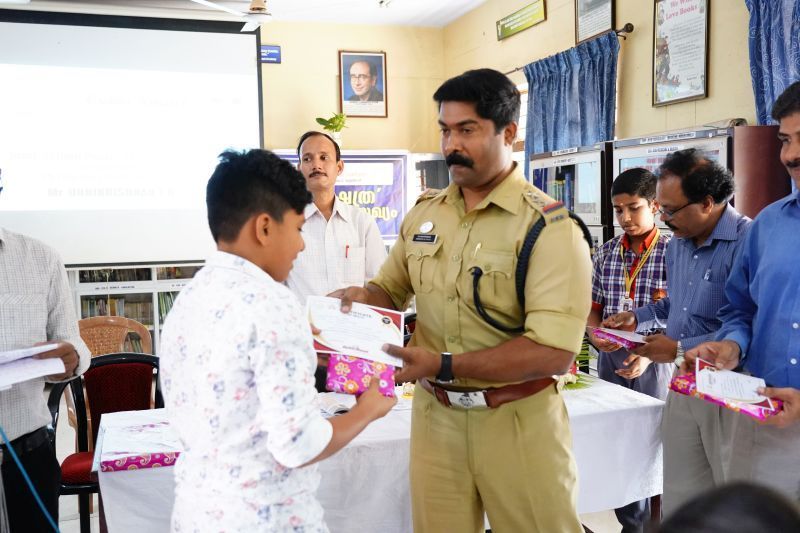 CONSOLATION Prize Juniors - ABIDH, Class 8 GHSS KIZHAKKANCHERY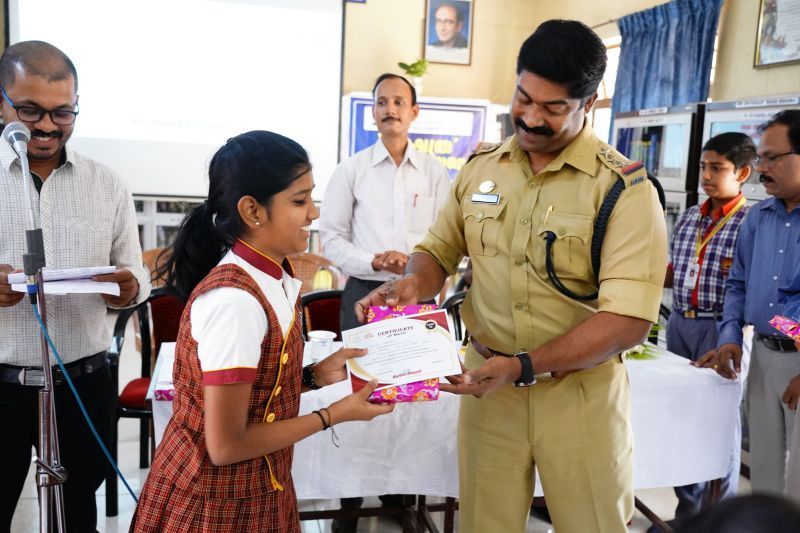 CONSOLATION Prize Juniors - Karthika. M, Class 7 Kanikkamatha Convent E. M. G. H. S. S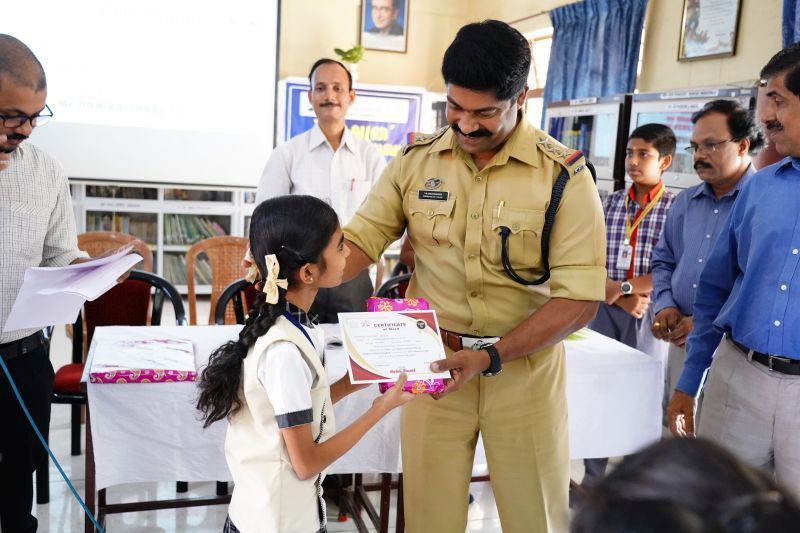 CONSOLATION Prize Juniors - Sreya. M,Class 6 Kanikkamatha Convent E. M. G. H. S. S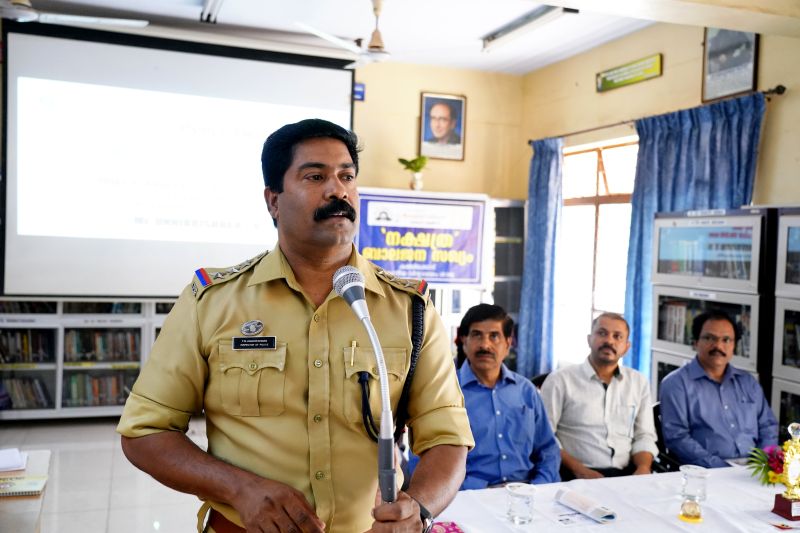 sh. TN Unnikrishnan, SHO Kasaba PS Pudussery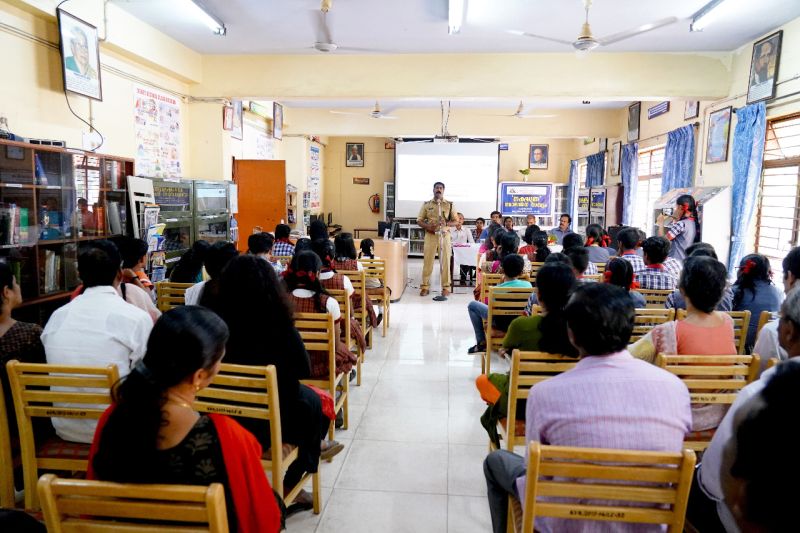 sh. TN Unnikrishnan, SHO Kasaba PS Pudussery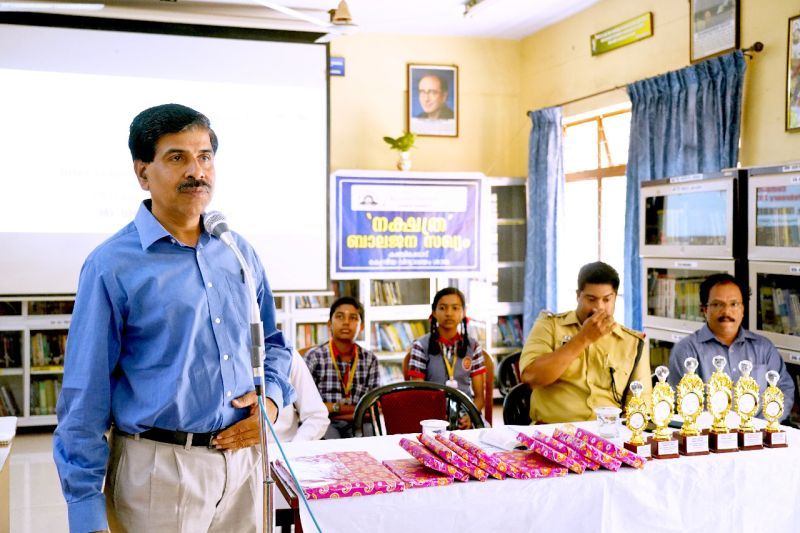 Mr. K Viswanathan, Principal I/c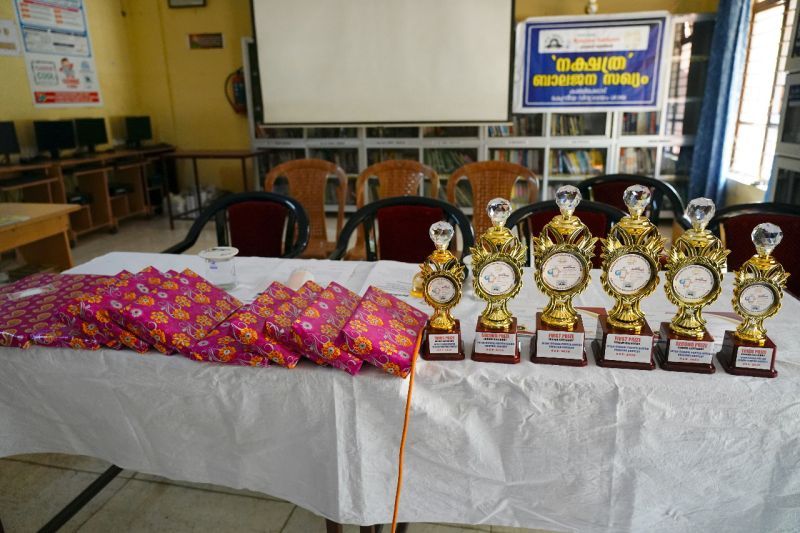 Prizes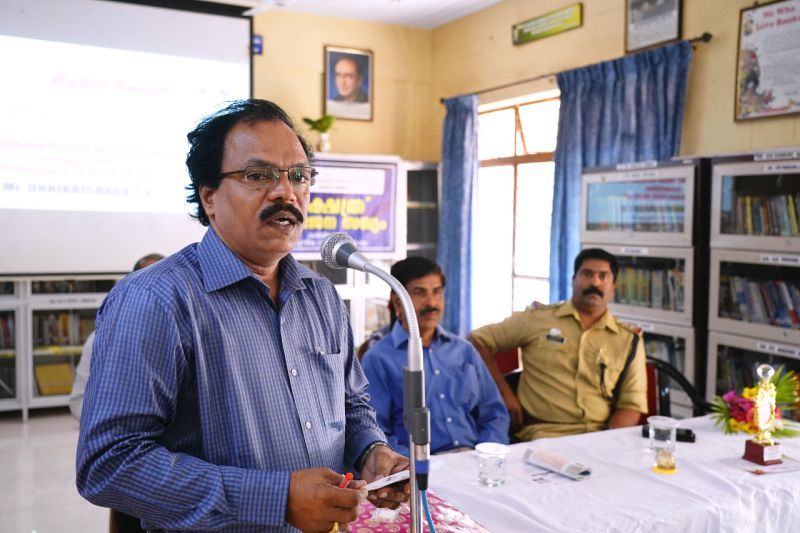 Mr. Abdul Shumz, Sahakari Nakshatra Balajana Sakhyam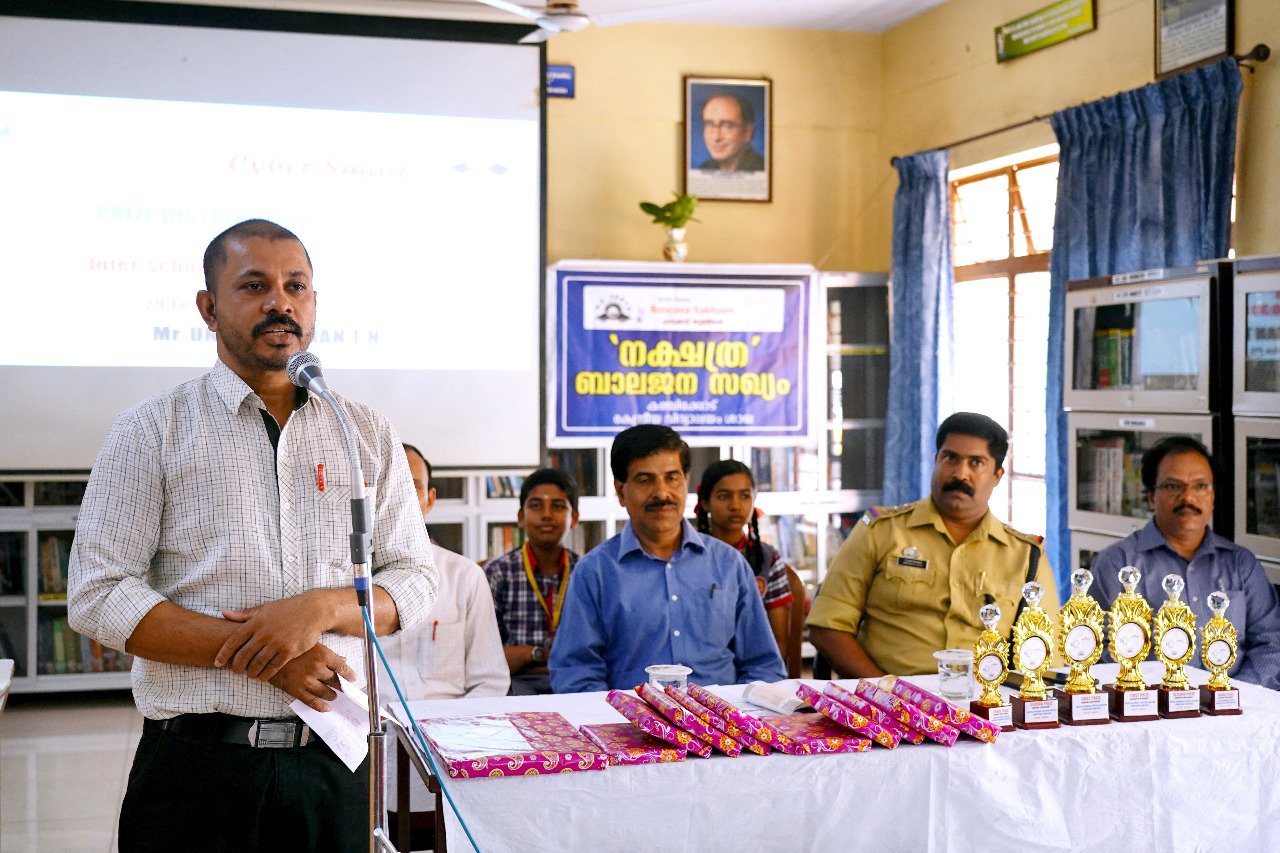 Mr. Mujib Rahiman, Librarian
Photo credits: Sh. Kannan, Arya Studio, Thirunellayi