LibTech Awards 2019 - KV Kanjikode Nominated
Kendriya Vidyalaya Kanjikode Library was nominated for the LibTech 2019 Award Program for the Best Integration of Technology in Libraries. The Award was instituted as part of the Library Technology Conclave (LTC 2019) organized jointly by Informatics India Ltd., and Cochin University of Science And Technology which was held at CUSAT during 23-25 January 2019.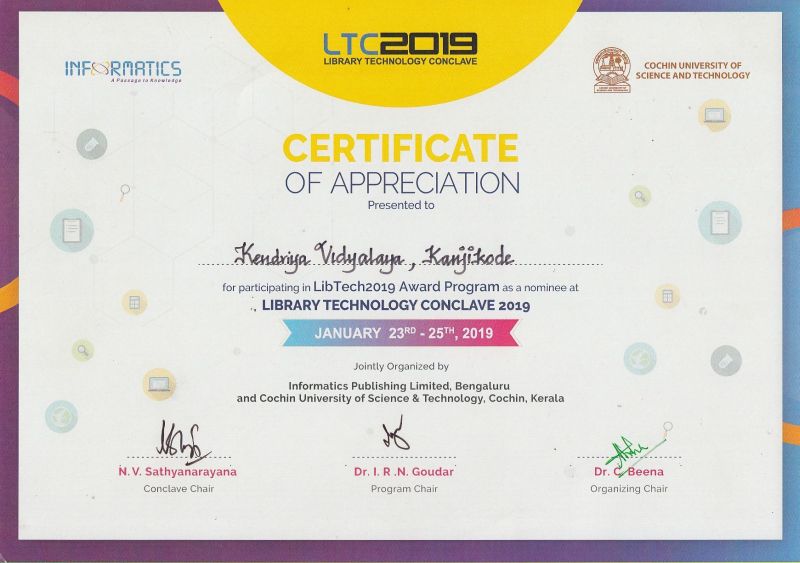 Library, Kendriya Vidyalaya Kanjikode was one among the top 8 libraries nominated for the award at national level. The Library Automation, Library Website and Blogs, Online Examination System, Self Circulation System through Barcode Technology, QRCode Technology Implementation for User Analysis etc. were appreciated by the library and IT professionals present during the Conclave.
Mr. Marshall Breeding, Former Director, Innovative Technologies and Research, Vanderbilt University Libraries, Nashville, TN, USA was the Chair of the Selection Committee.