Welcome to Library KV Kanjikode
International School Library Month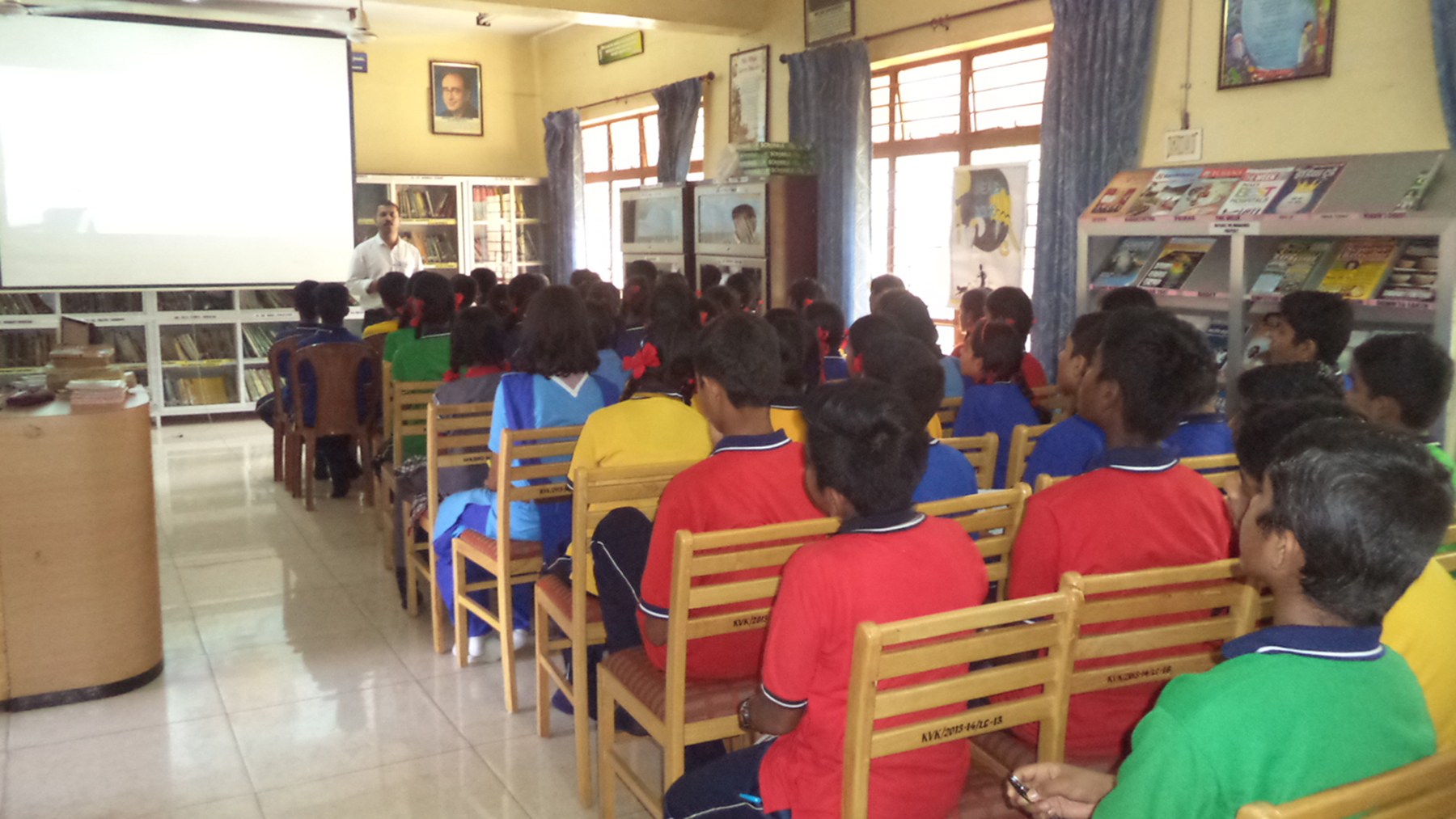 International School Library Month is celebrated every year with various programmes and activities. Book Talks and Book Trailers by the students are presented in the Library. ISLM is utilised for providing the second round of library orientation programmes which normally will be carried out by the senior members of Readers' Club. Students are introduced to various tools for sharing their reading experiences.
Book Displays and Librarian's Picks are arranged to introduce the students to the must read books available in the library.
The following projects are created by the students of KV Kanjikode during the workshop on Google Scratch.
Books and Authors Quiz by Akul Rajeev, VIII A
Click here to visit it on Scratch Website
A Dodge Ball game by K G ANTONY, VIII B
Click here to visit it on Scratch Website